Here are some of the items that I haven't featured in my blog yet. They are listed in my Tremblerose,
Shackles & Chains
shop. So here they are.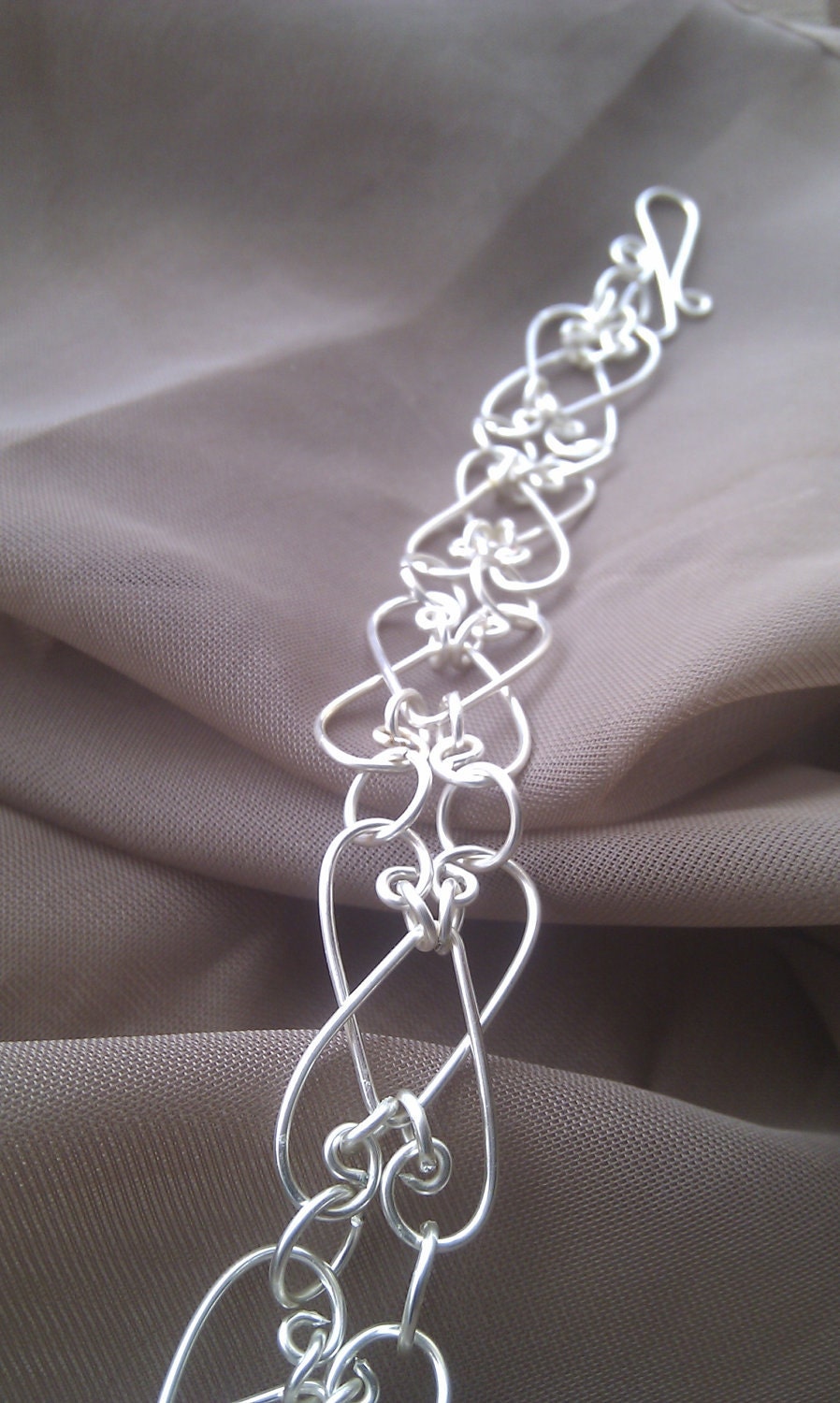 A lovely dainty Bracelet made up of 12 hearts all linked together. Its is approx 7.5 inch long and approx half inch thick. Made out of silver plated copper wire. Finished off with a hand made Hook and Eye fastener. Will go great with that black outfit, or any colour outfit, as the silver colour goes with all.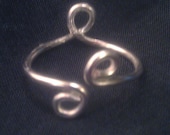 This ring is out of the extraordinary. It can be worn back to front and front to back. The choice is yours. This ring is made to Order, The ring in the pictures is size UK- J, US- 4 5/8. Please send convo of desired ring size before ordering. Each ring will be slightly differant, the beauty of hand made, each item one of a kind. This ring is made out of silver plated copper wire. Twin loops one side and on the oppersite side a single loop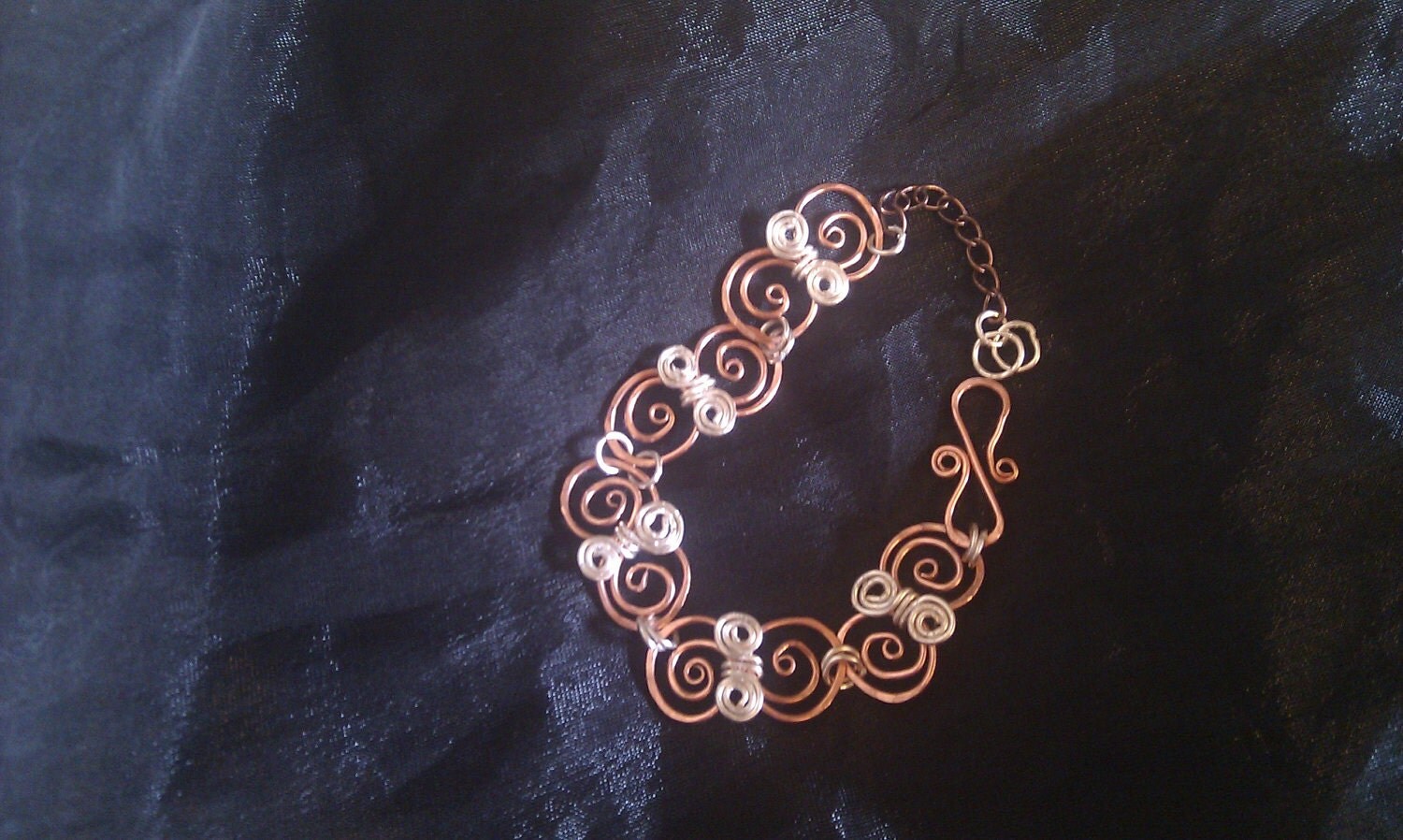 Here is a lovely Light to wear spiral Filigree bracelert. It is made out of Copper, Silverplated Copper wire. Hammered to give texture and strength. The bracelet measures 7.5 inchs. Hook and Eye clasp that is also handmade out of copper wire. Even the jump rings are hand made out of Silver plated copper wire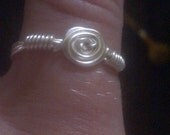 A lovely yet simple silver plated copper wire wrapped Rose Ring. The ring in the picture Size US-7, UK-O. This ring is for Made to Order , Convo me your size before ordering. Please allow for slight differances as this ring is handmade it wont be the same every time. The rose could be bigger, differant pattern, etc though I will get the ring as close to the images show in this listing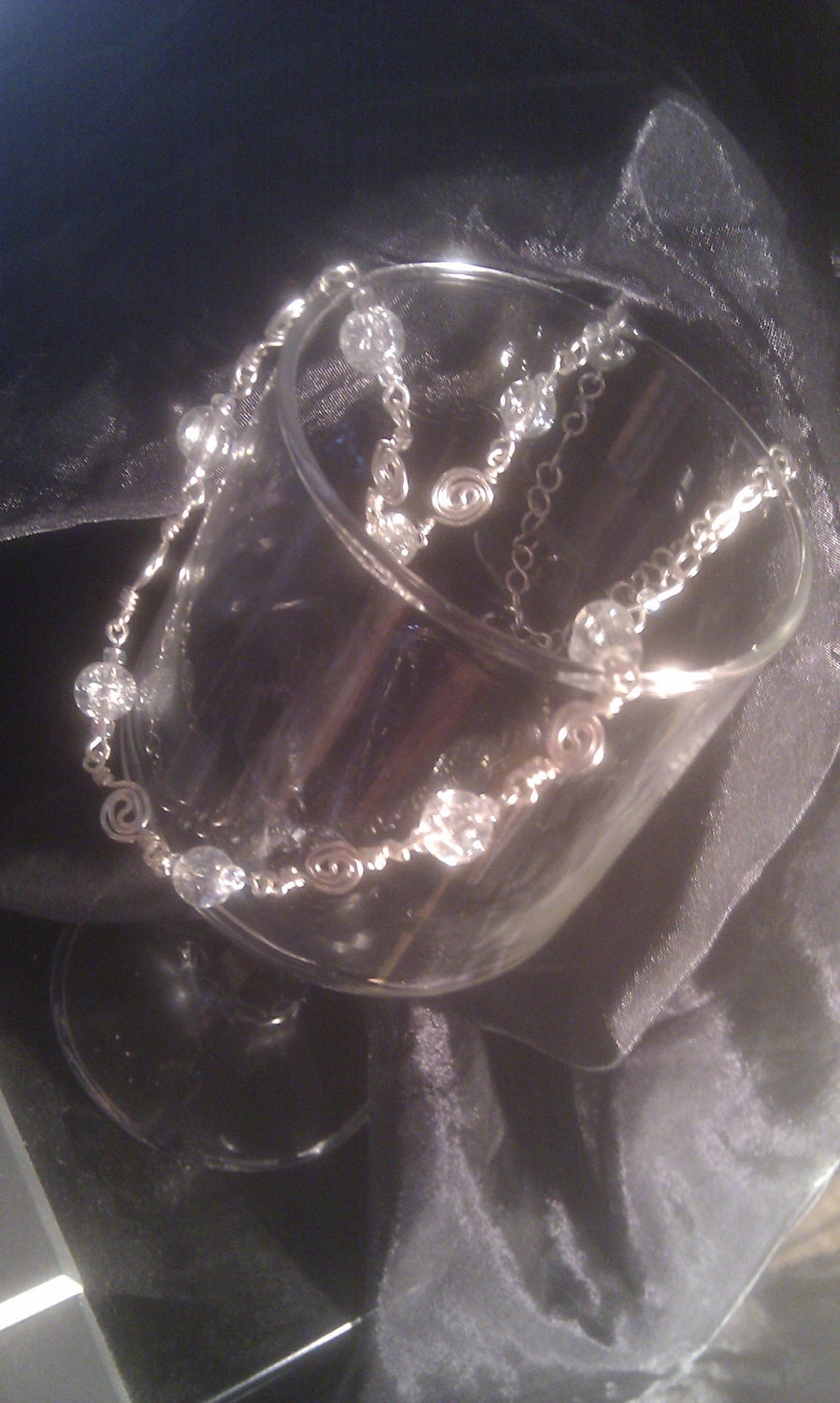 Approx 19" long silver plated copper wire wrapped crackle glass bead and spiral link chain, necklace. All handmade even the chain made up with figure 8 links. Finished off with a lobster clasp and jump ring.