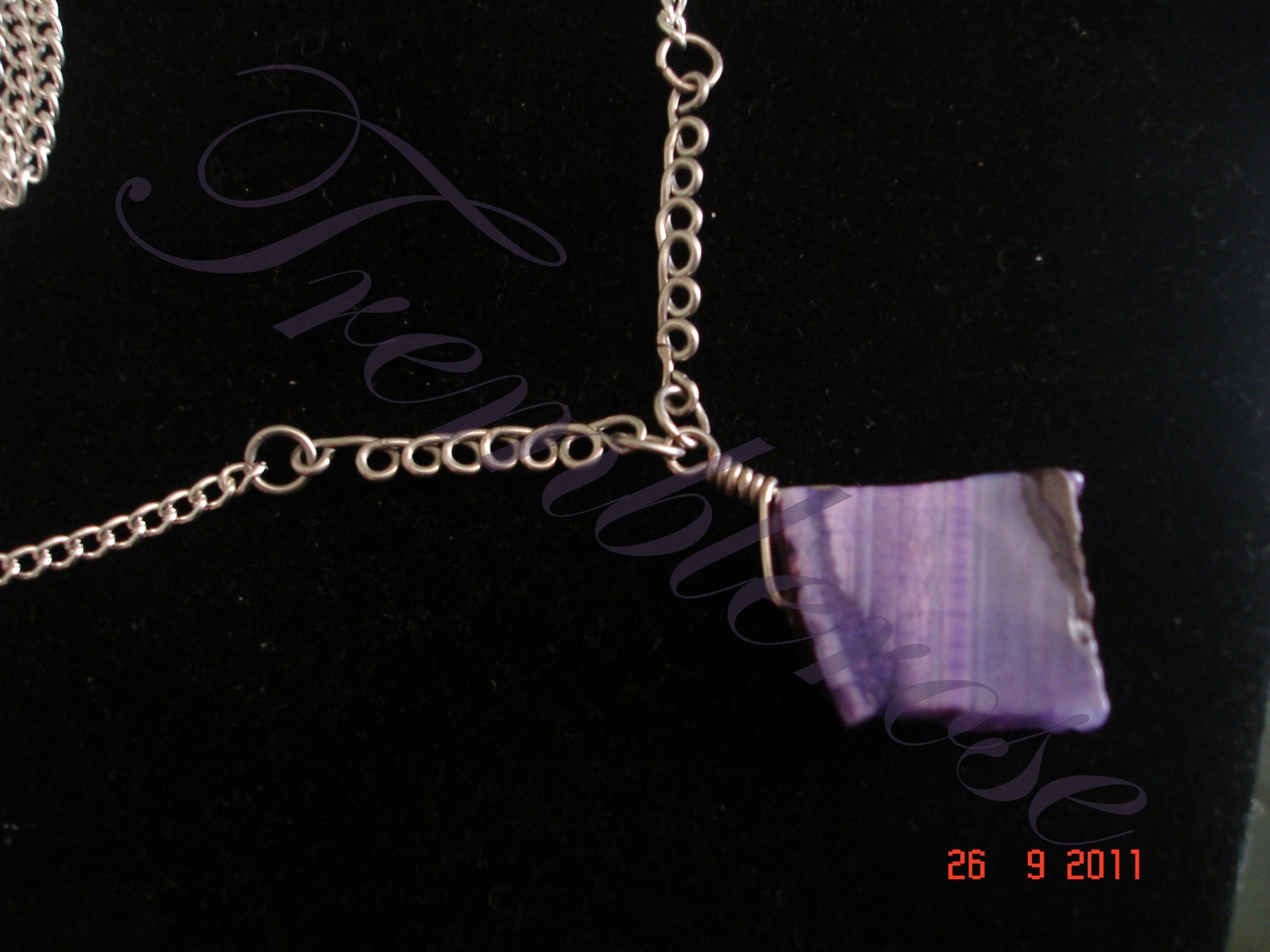 This is a wonderful detailed Amethyst Agate stone set as a pendant with a silver plated chain. The length of the necklace is 21" the stone is 2cm x1.8cm approx. The detail in this stone is beautiful.
Well if you want to order this item for Christmas please allow 28 days for estimated last day I would say for the U.S. 22nd of November U.K. please allow 2 weeks before Christmas 10th December
I thank you for looking at this item, please take your time to look at the rest of my shop and
Happy shopping.